When it comes down to neutral road running shoes, I have been an Asics Nimbus user past 3 years.
So, you can say that this (early) review is not neutral (and no, no pun intended here ).
Gel Nimbus 13 is a good shoe – at 11.6 oz (329 gm) – little on the the heavier side but with good cushioning that it offers, you can literally run for miles in these shoes. I have about 350 miles on this pair so its about time to "consider" changing shoes before injury hobbles my runs.  So off I go to my favorite local running store – Sports basement. The assistant there was (as usual) knowledgeable in matter of shoes in particular and running in general. After obligatory gait-analysis, he advised that I try Brooks Ghost 7 – which, at $120 is definitely costly but still cheaper than latest Nimbus priced at $150.
I research Ghost 7 and realize that this model has only marginal  improvements over Ghost 6 – the older model. Ghost 6 has great reviews to it's credit though many have lamented fast wear. I discuss the pricing and find that Sports basement is listing Ghost 6 at $80 – So given the lack of ground breaking improvements Ghost 7 and the price difference of $40 I forgo the  store man's advise and settle for Ghost 6.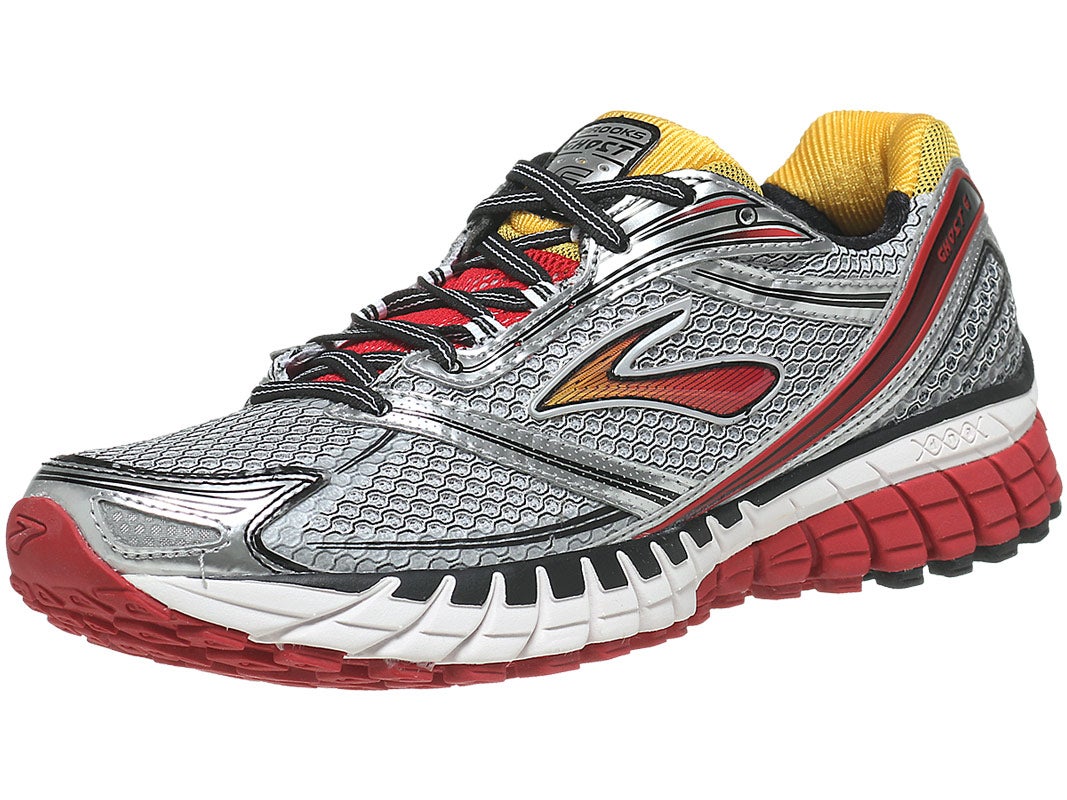 A test run in the store and a stroll around the place hints at a great snug fit and an incredibly light shoe – at 10.7 oz (303 gms) – it does prove to be true. I am still not completely sold on changing brand so I do another short test run – this time with Nimbus on one foot and Ghost on the other. The difference in fit, comfort and weight is immediately clear which makes me finally settle on Ghost.
I decide to switch out old Nimbus and switch in my all new Ghost 6 on my short – 5K run for today – a perfect opportunity to break the shoe in!! The feeling of snug fit and insane lightness stays with me through out the run. At one point I realize that I might be going bit faster than usual but not until I am back and looking up my RunKeeper statistics, do I realize that on average, I actually ran almost 40 seconds faster  than my regular 5K. I want to attribute the faster pace to new shoes but I decide to wait for few more hours to see if there are any cramps or uneasiness in general. My fears prove unfounded and I declare that I have officially fallen in love with Ghost 6!
Its possible that I may change my mind tomorrow or day after but for today, Ghost 6 is the next best thing after sliced bread 🙂
Happy running!
2nd and 3rd trial runs – Update 8/6:
I have done 2 more short – 3.5 and 4 mi runs in this pair I am happy to notice that basically the first impressions and fit continued without any noticeable changes. As also after first run, post run recovery was painless. The fit continues to be great although the shoe will naturally expand a bit with usage. Overall, I can say that I am now a Brooks convert 😀